Trevor Hill and Co. is in the plumbing industry for over 25 years. We have carried out various successful domestic and commercial projects in Cork and surrounding areas.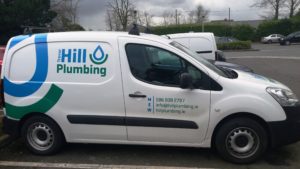 We are established as one of Irelands leading and most professional Heating and Plumbing contractors.
We specialize in renewable energy installations including solar heating & hot water, geothermal heat pumps, air/water heat pumps, underfloor heating and rain water harvesting. All our products comply with Irish Board Certs and also CE Marked (European Standard Mark). All parts are guaranteed.
Together with the above specialised heating services, the company also offers traditional plumbing and associated maintenance / repair services.
All products are installed, fully commissioned and serviced as necessary.
All work is fully guaranteed.
Below is a listing of just some of the clients we have worked with over the years.
| | | |
| --- | --- | --- |
| Development | Location | Builders |
| Commercial Offices | Jaguar, Shannon Free Zone | |
| Library | Hollyhill, Cork | |
| Apartments | Rockville Court, Leitrim St, | |
| Housing Development | Menloe Gardens, Blackrock. | |
| Housing Development | Castle Hights, Carrigaline | |
| Housing Development | Brickfieldfs, Blackrock | |
| Housing Development | Earls Well, Waterfall, Cork | |
| House -Geothermal Heat Pump | Youghal, Co. Cork | Jim Davis and Co. Builders |
| Housing Development | Convent Gardens, Kinsale | |
| Solar Panels | Kinsale, Co. Cork | Mark Barr |
| Solar Panels | Kinsale, Co. Cork | Mary O'Hare |
| Solar Panel and Heating Modifications | Whitegate, Co. Cork | Peter Hetherington |
| Building | Irish Coastguard, Crosshaven, Co. Cork | Cumnor Construction |
| Library | Cobh, Co. Cork | Cumnor Construction |
| Corporation Houses | Cork City | Cumnor Construction |
| School | Glounthaune, Cork | Jim Davis and Co. |
| Extension | Nagle College, Mahon, Cork | Cumnor Construction |
| House | Cork Corporation, Cork | Cumnor Construction |
| Gael Scoil | Youghal, Co. Cork | Jim Davis and Co. Builders |
| Naval Base | Haulbowline, Co. Cork | Cumnor Construction |
| Extension | Simon Community, Cork | Cumnor Construction |
| Hospital | St. Finbarrs Hospital, Cork | J.J. Coleman Builders |
| Refurb. | Collins Barricks, Cork | Cumnor Construction |
| Air/Water Heat Pump | House, Glasheen, Cork | Brian Hurley |
| House – Refurb. | Curraheen, Co Cork | Cumnor Construction |
| House | Macroom, Co Cork | Keohane Builders |
| House | Golf Links, Youghal, Co Cork | Jim Davis and Co. |
| School Extension | Leamlara, Co Cork | Jim Davis and Co. |
| House | Carrigaline, Co. Cork | Lane Builders |
| House | Glounthaune, Co. Cork | Lane Builders |
| Renovation | Naval Base, Haulbowline, Co. Cork | Keohane Builders |
| Houses | Kinsale, Co. Cork | Cumnor Construction |
| Extension (16 bed) | Innishannon House Hotel, Innishannon, Co. Cork | E And T Builders |
| House | Menloe Gardens, Blackrock, Cork City | Cumnor Construction |
| House | Gillabbey Street, Cork City | Bowen Construction |
| House | Janeville, Blackrock, Cork City | Des Murphy |
| Houses | The Square, Ballincollig, Co. Cork | Keohane Builders |
| Renovation | Army Barracks, Kilworth, Co. Cork | Keohane Builders |
| Renovation | St. Annes Hospital, Cork City | Lane Builders |
| Houses (52) | Cois Farrige, Whitegate, Co. Cork | Colbert Construction |
| House | Fountainstown, Co. Cork | Fortress Construction |
| Apartments (29) | Rockville Court, Leitrim St., Cork City | Jim Davis and Co. |
| Apartments (56) | Brickfields, Skehard Rd., Cork City | Bowen Construction |
| Houses (130) | Carrigaline, Co. Cork | Castlelands Construction |
| House | Cloyne, Co. Cork | Domnick Neville |
| House | Woodville, Douglas, Cork City | David Collins (ref. Bowen Construction) |
| House | Barretts Lane, Bishopstown, Cork City | Fortress Construction |
| Houses and Apartments (99) | Green Park, Blackrock, Cork City | Bowen Construction |
| Houses (32) | Buckleys Meadows, Blackrock, Cork City | Bowen Construction |
| Houses | Rossa Avenue, Co. Cork | Eco Construction |
| Renovation | H And H, Little Island, Co. Cork | Fleming Construction |
| Apartments (12) | Model Farm Road, Cork City | Keohane Builders |
| House | Kilcully, Co. Cork | Tony Cooney |
| Apartments (23) | Cornfield Apartments, Bishopstown, Cork City | Fleming Construction |
| House | Youghal, Co. Cork | Dave Mc Carthy |
| House | Sundays Well, Cork City | Stephen Davis |
| House | Youghal, Co. Cork | Dominic Gallagher |
| House | Whitepoint, Cobh, Co. Cork | Fortress Construction |
| House | Mallow, Co. Cork | Alan Cashman |
| House | Farran, Co. Cork | Kevin Davis |
| Apartments (46) | Corabbey Court, Midleton, Co. Cork | Heritage Developments |
| Apartments (16) | Roxborough Mews, Midleton, Co. Cork | Jim Davis |
| Renovation | Acme Blinds, Mallow Road, Cork | DFOD Consulting Engineers |
| Houses (56) | Careys Town Meadows, Whitegate, Co. Cork | Heritage Developments |
| House | Goleen, Co. Cork | Donal F. O'Donovan Consulting Cork |
| Buildings | O Mahony Packaging, Model Farm Road, Cork City | Bowen Construction |